What a lovely couple of days we have had! The other half has had a few days off and the weekend just rushed by, it still feels a bit like sunday, infact I am still in my pj's, have just made a 2nd cup of coffee and the kids are watching scooby doo!
Monday we took the kids to the fair that was in town for the bank holidays, The plan was a couple of rides each, hook-a-duck and maybe some candyfloss, but somehow we ended up strolling round the museum of hartlepool and then onto pizza hut, I am not particularly a lover of pizza hut but have had a thing for their potato salad since i was in my late teens and with a kids eat free offer and the thought of no dirty dishes to deal with, it was a temptation we could not resist.
Isaac wasn't satisfied with watching from the sidelines so had to get in on the action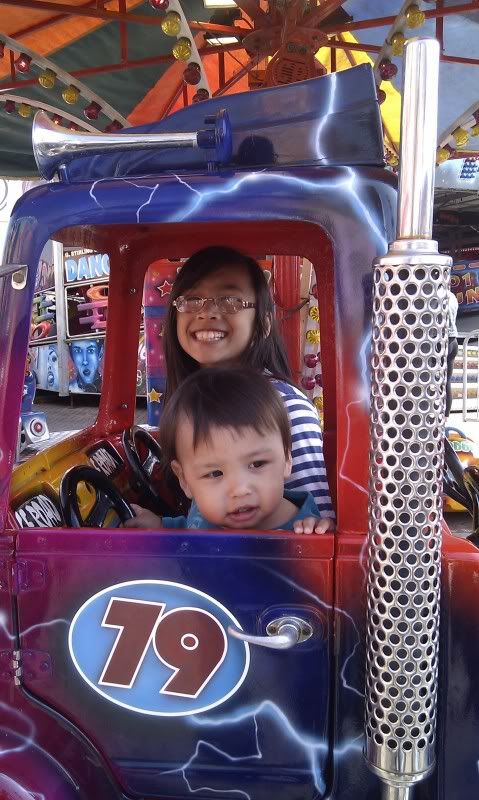 He wasn't so keen to get out either and had to have his hands prised off the steering wheel!
will be back later fully dressed, housework (half maybe) done and a wip to share.