I am a bit of a slow knitter, well to be honest i'm pretty slow at everything, except maybe reading and I guess I am slow at that too because if I dont actually read it takes forever to finish a book.
Anyway the
shrug
I was working on at the weekend got frogged re started in another shade of sublime cashmere merino silk (I am so enjoying knitting this yarn, its sooo soft) and so far everything is all as it should be, well apart from maybe the fact that im using 5mm needles not 6.5mm like I should , tho I have followed some changes made on someone else's project to make a larger size, so fingers crossed it may still fit me! and if not I'm sure it will fit one of the girls.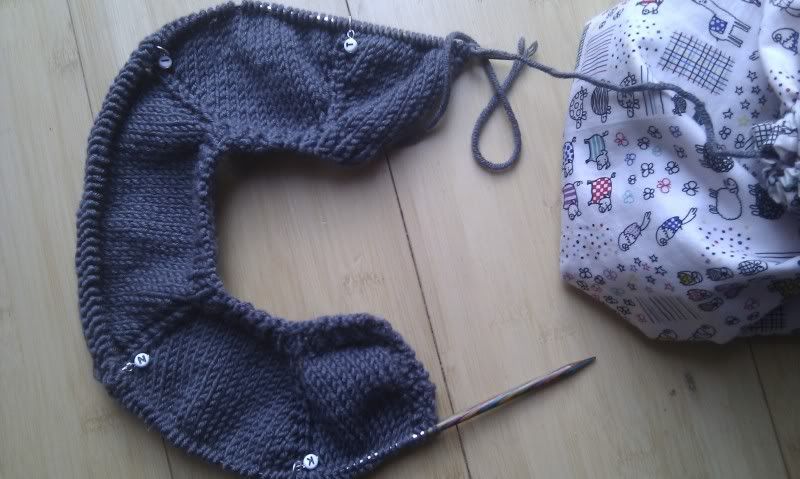 I know its rather slow going, an hour or two in the evenings is about all the knitting time I get with the odd row or two here and there when the kids aren't climbing on me, unfortunatly its a lot easier to shop online than knit when there is someone curled up on your knee and I managed to order myself a few knitting bits recently.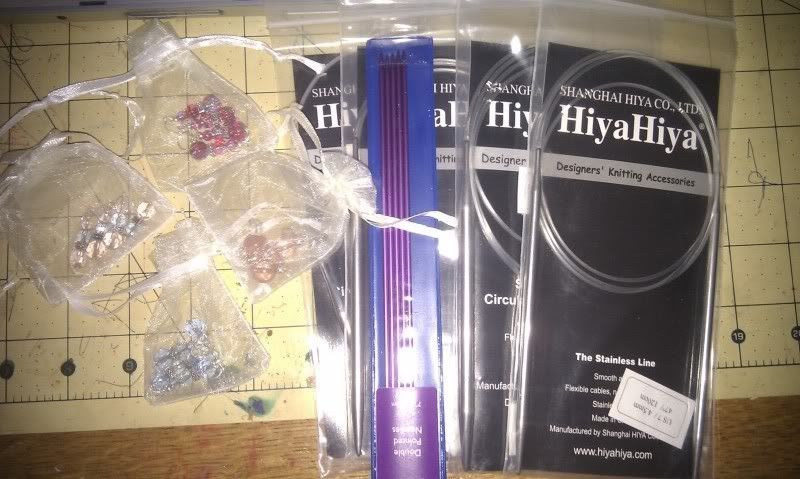 I have been somewhat disapointed with the knitpro interchangable set that I treated myself to after I'd stuck with knitting for a few months (I felt like had to prove to myself it wasn't something I was going to give up and get bored of before I splashed out on anything new) so I ordered some hiyahiya needles to try, and some purple pins dpns for when I get round to trying socks (sad i know but i'm so excited at the thought of knitting my own socks) and may have got a bit obsessed with stitch markers, I have even had a go at making a few of my own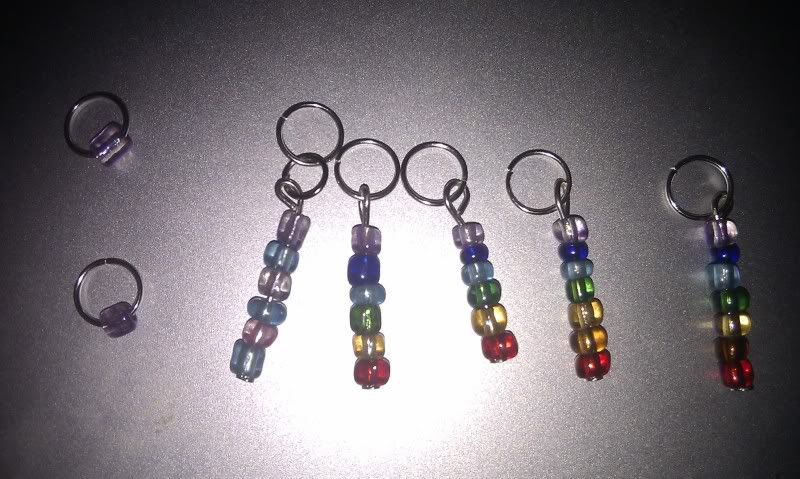 quite fun, but not suprising everything takes me so long, if I keep getting distracted along the way!