I guess everyone has those weeks when the work seems never ending and a coffee break means 30 seconds between jobs and errands. I think it was the sudden onset of summery weather, suddenly there seemed an awful lot of housework to do and every two minutes I was disturbed by "muuuuummmeeee"
so rather than try to fill you in on the last couple of weeks I shall share some photos.
The kids had an easter egg competition at school, so Isaac got in on the action and did a little painting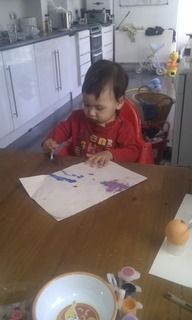 The final result was quite impressive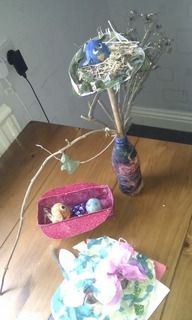 We have had lots of days out at the beach and river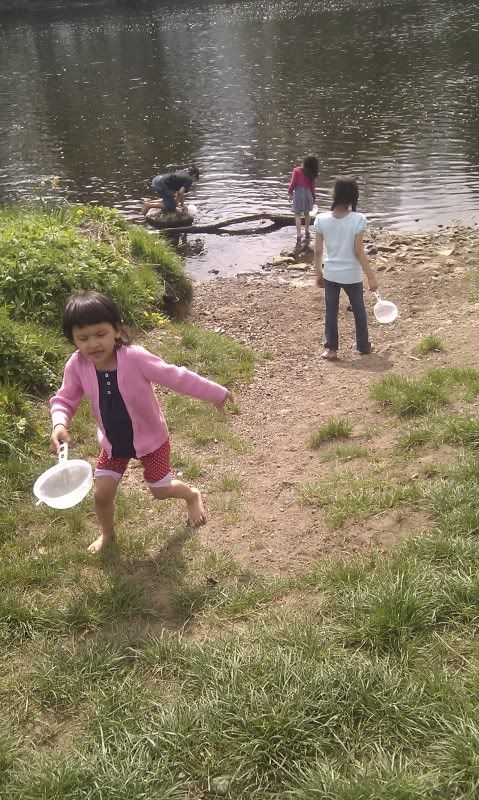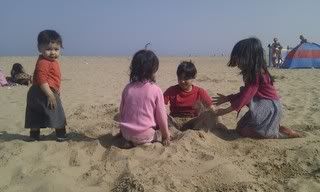 and maybe an ice cream or two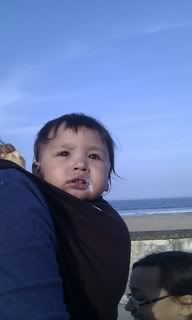 and had lots of fun in the garden too!
Building tents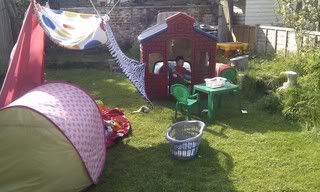 snail racing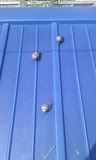 and just relaxing, well at least some of us were!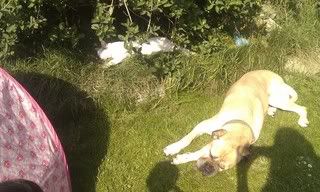 Slightly sad of me I know, but one of my highlights of the last few weeks was hanging the washing on the line! There is Just something so satisfying about a line of washing blowing in the wind, and something so relaxing about pegging it all on the line.
HAPPY EASTER!!!!