Well yesterdays bargains weren't so much of the yarny veriety, though there were a few things in there which are definatly usable, I was somewhat concerned about the bag of maybe 40-50yr old 100% nylon yarn and half knit jumpers!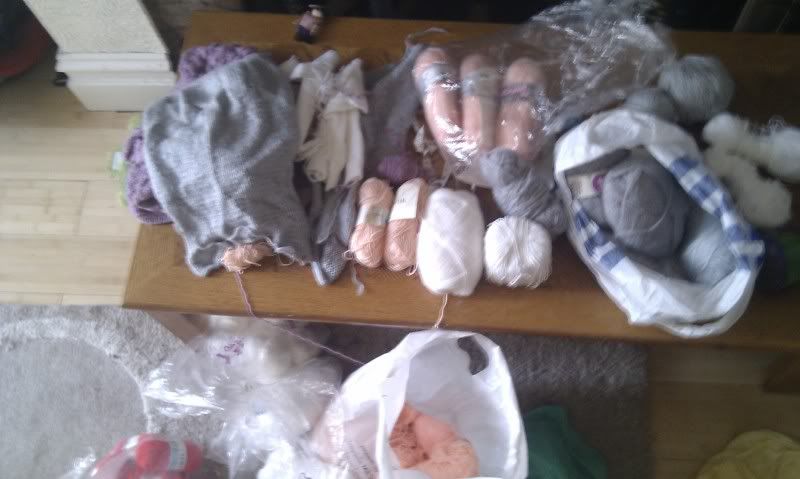 althgough there is also three balls of an acrylic mohair blend (in peach) and the grey stuff on the right has a bit of wool in it too.
But that is just a fraction of what I found in there!
A bag of odd balls.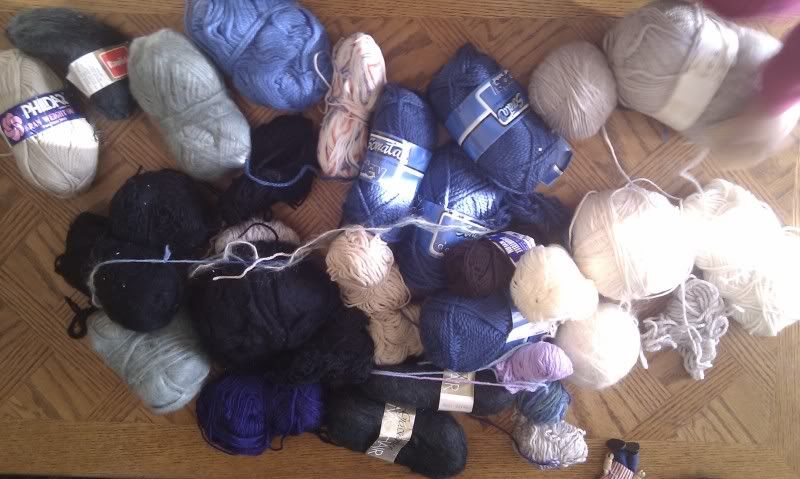 The black glittery stuff really intrigued me, with its blend of lurex and courtelle (imitation wool!) and and im not quite sure what to do with the burghundy double boucle but there is around 15 balls of it!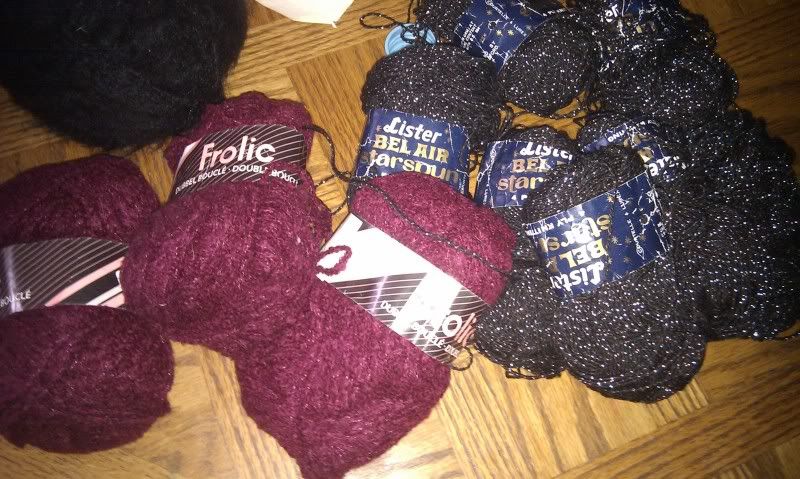 There is also around four balls of imitation mohair, and four or five of a bottle green mostly mohair blend.
I'm not done yet though, I haven't told you about the patterns, that is what got me really excited! I get a bit excited by old things just the thought of the history attached. Anyway here some pictures of my favourite bits.