Well seeing as it is, I may as well join in WIP Wednesday!
Well I am STILL working on the baby cardigan (
Unbend cabled baby cardigan
), I managed to get a big chunk done on Sunday but things have slowed down again since. I am challenging myself to get it finished this week though, but probably not by Friday!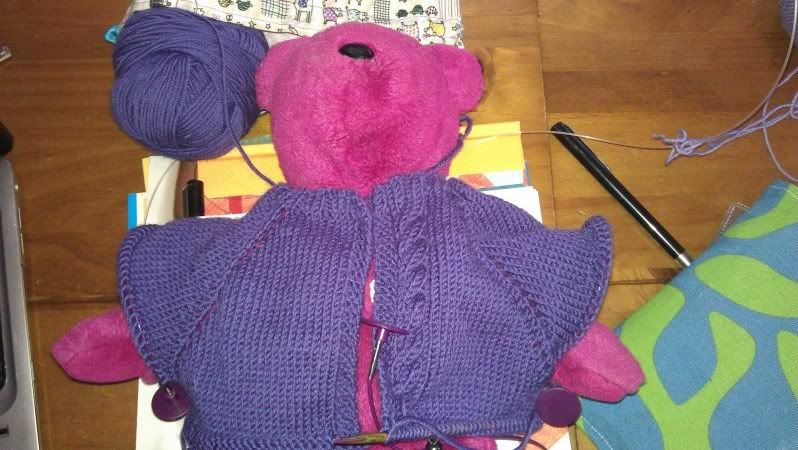 I should have really put in button holes, but as the pattern doesn't state where to put them I just didn't bother. I could maybe just put loops on to fasten it with.
Yesterday on a bit of a whim I decided to cast on
Mizzle
, I have had a bit of an urge to do another shawl, I intended to use a sock yarn I had bought for a different shawl but its just to fuzzy, so I have used a ball of sublime merino 4ply I bought on a whim because it was on sale and purple, I only have two balls so not sure I have enough but we will see.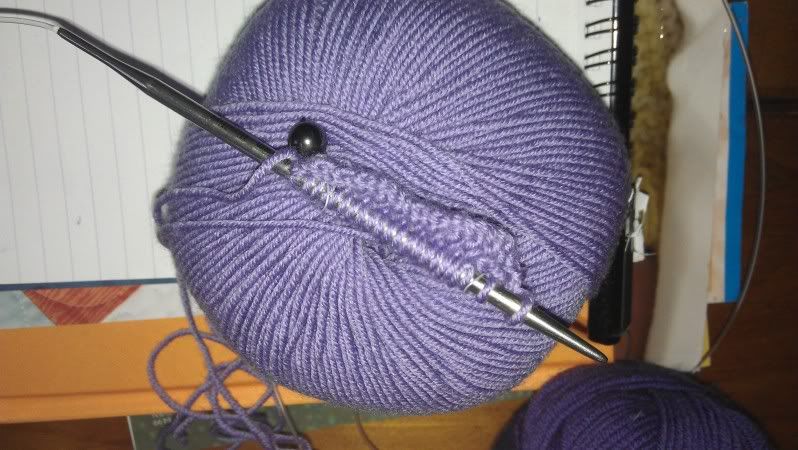 As you can see I haven't got far! I have used a set of fixed hiyahiya needles but to be honest I think they are a bit slippery so I am going to switch to my knitpro's.
Although I am not enjoying using them on the baby cardigan as the yarn keeps getting caught on the join, I also managed to snap one of the tips, whilst putting the sleeve stitches onto spare cables.
If you want to see some more WIP's head over to
Tami's Amis