Oh my, I think this is my 2nd WIP wednesday! and I think I am probably still working on the same things I was two weeks ago, I was away last week so just got a few minutes here and there to work on my current project my Hermoine hat and am about 75% of the way through, the colours are much brighter in person.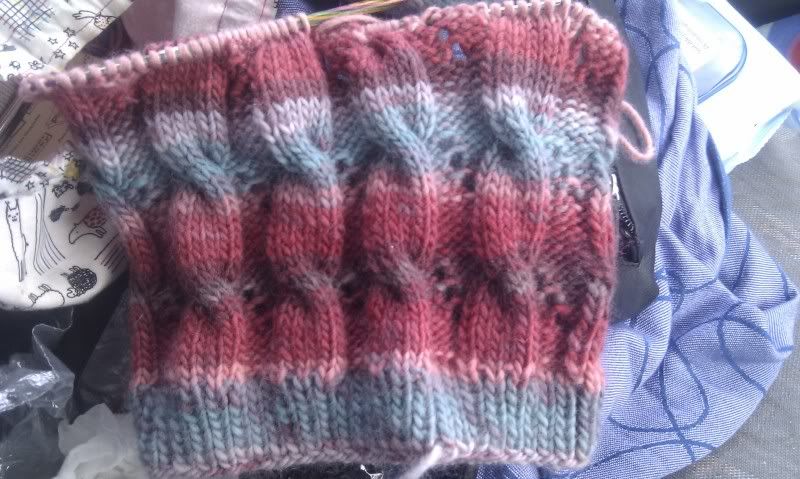 I also cast on my first ever sock today!! something i've really wanted to do since i started kniting in December.
I have only done one row and it seems rather messy at the moment, but obligitory pics anyway!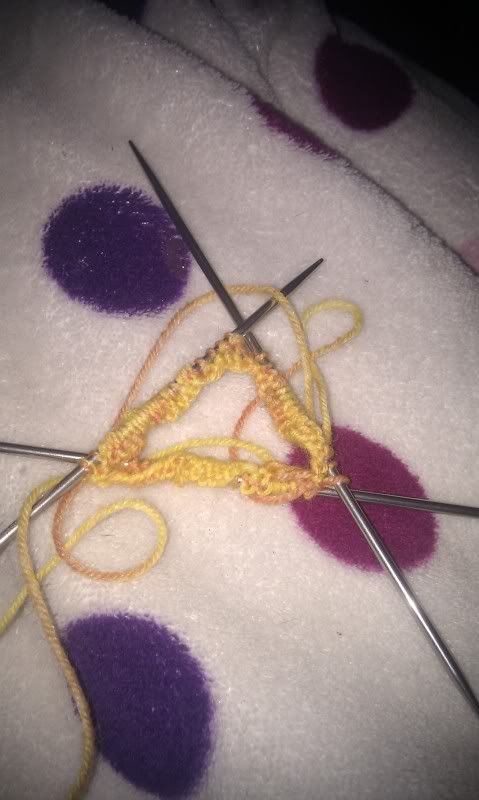 Its not twisted its just messy!!
oooh the yarn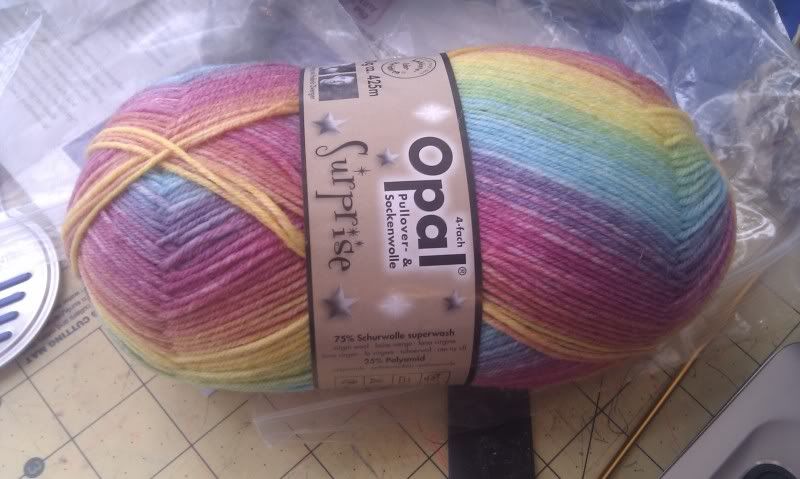 Inspired by gingerbreadgirl's socks