But (and I know that But with a capital B is probably against the laws of grammer or something) as I am working on 3 projects at the moment (after saying in a public forum that two was nough for me) I really wanted to share!
So WIP wednesday! (on a Thursday!)
First up, the Mizzle, which I think I will be working on for a while as I am only doing about 2 rows of this a day, need to check how much of this yarn I have because I am thinking I would like to do the larger version.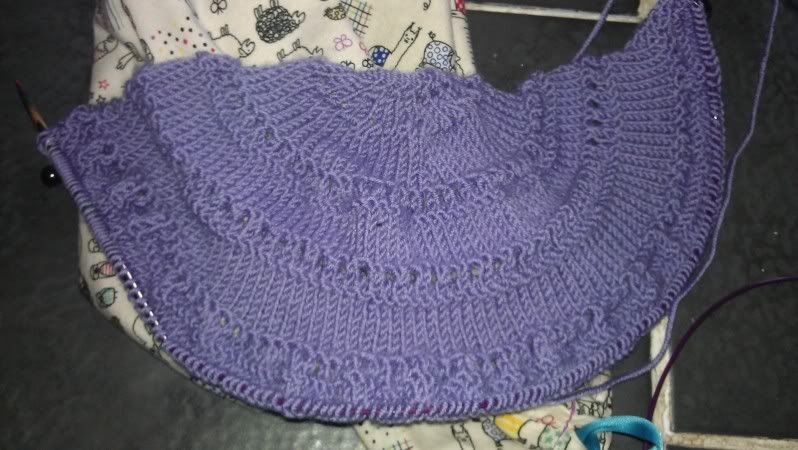 Then My second baby cardigan,
Bitty cabled cardigan
. I really think I need to check my tension. This is newborn size but seems teeny and rather than frog I think I will just pass it off as a teddy/dolly cardigan if its too small for Bean.
I know it looks very un cardigan like at the moment!
I am using my first set of knitpro cubics and I am not sure how I feel about them right now, they seem a little rough actually and the yarn catches where the square part of the needle starts after the join, though to be honest seem to be struggling with knitpro joins at the moment and I am kind of lusting after a set of interchangable hiyhiya sharps.
And last but not least! I have cast on my first ever pair of longies
(ultimate longies)
with some gorgeous yarn from
Pixieknits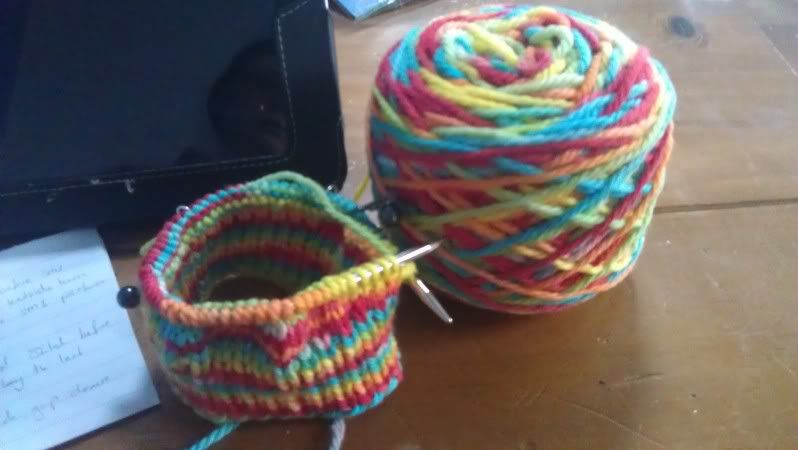 This pattern is really testing me. I struggle with written instructions sometimes as I have to be able to process/picture it in my head, and there are instructions for 3 different weights of yarn and 5 different sizes, but it has some picture instructions to help with the short rows etc at the end of the pattern. It is certainly giving my brain a fair bit of excercise!
I am also a bit concerned these might be coming up a bit to small too, but they are on 30cm needles, these seem a bit difficult to find in the uk, I was eventually pointed in the direction of some fixed addi's, which I haven't tried before but am quite liking (once I got used to how short they were)
So there we go, and for some actually timely WIP wednesdays, head over to
Tami's Amis
.