I know I haven't been around lately, with the summer holidays, housework and a million crafty things that needed doing i've been a teeny bit busy. Though not really a good excuse as I usually have a quiet half hour with my coffee on a morning. I have however tried to check up on others blogs and post a couple of comments but for some unknown reason blogger/my computer wont let me. It likes to pretend I'm not signed in unless im in my own blog, which also means it won't let me follow new blogs I come across.
Its really rather frustrating.
Anyway, I have been a busy bee with the crafting, the last week of term was spent making little zipped pouches for all the kids teachers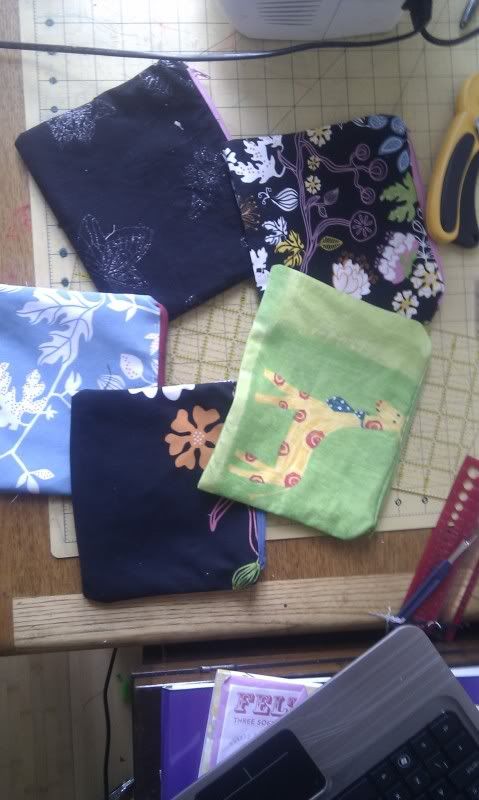 Made from this
tute
which was really easy to follow.
I have also had a go at
these
but got slightly distracted by a craft swap and buying some more colours of bias binding.
Then I spent a couple of weeks working on something I can't share :o)
I have also started on my first shawl,
The age of brass and steam
. Which is coming along nicely depsite a few mistakes, but I must accept nothing can be perfect, people make mistakes!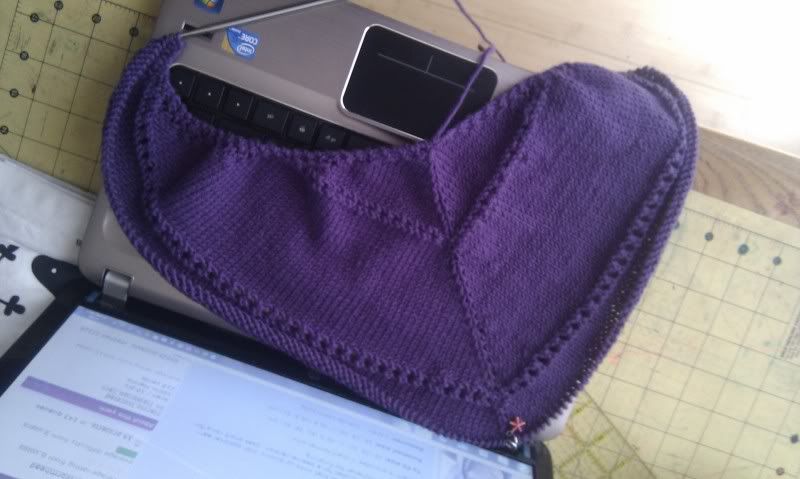 I've done a couple more inches on this, its smaller than I expected but assume it will be a teeny bit bigger once blocked anyway.